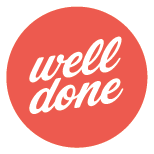 Hi Well Done Marketing, I'm Stan Murzyn.
I'd like to work with you! I think your 'Art Director' role might be a good fit for the both of us.
Well, you help businesses realize their dreams! Well Done Marketing seems to be doing a great job and I want to be on the team!
Client-centered experience management has been a foundational part of my professional and volunteer work. My professional life has been directed at empowering others to realize their potential, specifically by using my creative talents. 
It's something so central to who I am, that I believe I am a competitive candidate for a role in your organization. I've prepared a brief overview of my experience and what I bring to the table.
•

'Salesperson of Life Changes'

 - My first job in NYC was outreaching to homeless individuals in the Port Authority Bus Terminal and connecting them with services. I move people along sales cycles in non-profits, leadership, and business development. 
• Customer-Facing Roles 

- Between my non-profit history and my entrepreneurial work as a consultant, my functional relationship with the consumer (or client) is one of experience management. Setting expectations, troubleshooting, and relationship building are skills that I bring to an account management role. 
• 

Relational Leadership

 - In every leadership role, I lead from a place of service. AmeriCorps, Bike&Build, other non-profits--I live and breathe connecting with other people and supporting their dreams.
Here's a referral from one of my on-going contracts:

To learn more about my experience or set up a call, please click one of the buttons below.